Books and Authors explores the latest genre fiction, essential non-fiction and the authors behind the titles.
The new Career Transitions provides hands-on guidance and immediate access to key job search activities:
Job-Seeking: multi-faceted job searching and related activities for creating resumes and cover letters, applying and preparing for interviews
Career Exploration: discovering career interests; identifying new opportunities based on work or military experience; exploring growing career paths, including green and new economy jobs; and finding education and training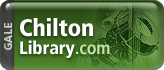 ChiltonLibrary provides quick online access to repair, maintenance and service information on seven decades of the broadest range of vehicles available, including cars, trucks, vans and SUVs.
Student Resources in Context provides holistic topic perspectives by integrating a multitude of content, including:
Reference articles from acclaimed publications like American Decades
Periodical and newspaper articles from the "New York Times", "USA Today", and many others
Primary sources
Multimedia records, including charts, graphs, maps and tables
Video and audio content from NBC, NPR and many other respected sources
General OneFile, provides periodical and news information through an intuitive, user-friendly search interface for researchers at all levels. Content includes more than 12,000 titles in all with nearly 30 years of coverage.
General OneFile includes:
More than 7,800 full-text titles and 3,600 refereed journals, and hundreds of newspapers
More than 500 travel guides, including hundreds of Fodor's titles
The full collection of National Public Radio programs from 1990 to the present, including searchable transcripts
Full-text of the New York Times from 1985 to the present, updated daily
The ability to translate articles into 11 different languages, helping ESL researchers
More than 4,000 full-text titles recommended by Bowker's "Magazines for Libraries"
Access to a range of additional new collections created to fill subject-specific curricular needs
Got a health question? Need a "go-to" source with credible information that is in-depth yet simple to navigate? Welcome to the Health & Wellness Resource Center — a rich, comprehensive resource unparalleled in the online industry. It offers 24/7 access to thousands of full-text medical journals, magazines, newspapers, reference works, multimedia and much more.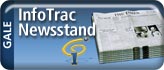 This innovative full-text newspaper resource allows users to search articles instantly by title, headline, date, author, newspaper section or other fields, eliminating random searching through newspaper archives. InfoTrac Newsstand provides access to more than 1,000 major U.S. regional, national and local newspapers as well as leading titles from around the world.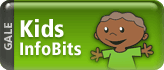 Kids InfoBits meets the needs of young students with simple, quick access to curriculum-related information on current events, arts, sciences, health, people, government, sports, history and more.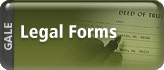 Gale LegalForms provides convenient, authoritative means for understanding common legal procedures through access to "attorney forms". Our officially-approved, professionally-written documents are actually used in legal practices! These documents are very different from those found in "form books" — generic, do-it-yourself materials that may not have been drafted by an attorney.
Gale LegalForms delivers everything your users need to take charge of their legal affairs with confidence. No special skills or extensive knowledge of the law is required because Gale LegalForms offers an easy-to-use, step-by-step approach to addressing complex legal matters.
Whether for business, personal or litigation purposes, each form is conveniently accessible and downloadable in either Microsoft Word and Adobe Acrobat, as well as other formats. And because users can search from any location, at any time, via remote access, Gale LegalForms makes finding any legal form a snap.
Small Business Resource Center covers all major areas of starting and operating a business including financing, management, marketing, human resources, franchising, accounting and taxes. Startup and established businesses alike can find the answers they're looking for from an easy-to-use interface that includes a "How To" menu that tackles the most-frequently asked new business questions — including "How to start a small business."
Whether the aspiring businessperson searches by existing business topics, types, sample business plans or creating their own, search results will be returned quickly and are designed for easy readability and use.